The Team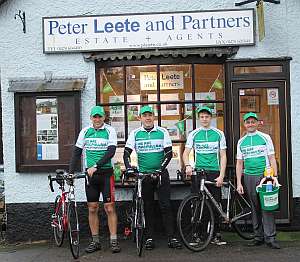 Perry Leete - Partner
Born Jan 1969.
Perry started in the family business in 1989 and training under his Father's guidance, he recalls his first sale of a large 2 bedroom maisonette in Station Road, Liphook for under £65,000. Shortly thereafter he witnessed first-hand the 1980's/90's crash - at one point listing in excess of 80 properties which required alternating daily to secure shop window exposure!
Perry has seen great changes in the industry and can draw on the best of old and new techniques. His main skill is diplomacy and a calm nature supported by a sense of humour and a willingness to go that extra mile for clients – sometimes even further as one vendor can attest when he hired a van and drove her belongings to Wales!
Perry enjoys a social lifestyle keeping local restaurants afloat and whilst well known in the village he would of course be unrecognised in the Fox and Pelican.
During 2014 Perry (pictured far right) and fellow friends raised £14000 for charity.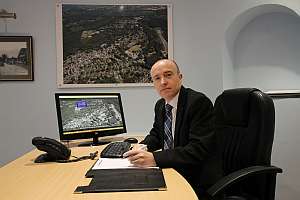 Jason Leete - Partner
Born October 1967.
Jason came into the family business in 2004 having qualified in his personal capacity as a Chartered Surveyor, training initially in London's West End and then working for 12 years for a private commercial property investment company with assets across London and the South East. He brings to the office a keen attention to detail and all round professional knowledge base which has proved invaluable to clients.
Jason has a particular interest in residential development and planning matters and helps the Practice to secure new homes sales which has always been a bedrock of the firm.
Jason has a wife and 2 children and when permitted has an interest in sports (mainly of the armchair nature these days). One day Jason hopes to complete the renovation of his 1977 Triumph Stag.
Perry and Jason are ably supported by Pamela Williams, Heidi Burton and Tina Barker.